---

We accept PayPal with major Credit Cards. Buy through our online store and receive direct download and convenient aftermarket service assistance.
---
---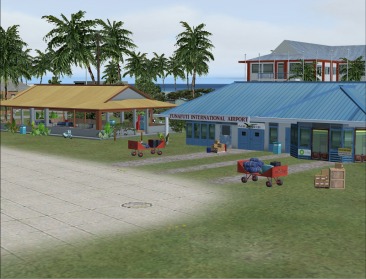 Funafuti International (NGFU)
Tuvalu, pronounced "too-VAH-loo", is an independent constitutional monarchy in the
southwest Pacific Ocean
between latitudes 5 degrees and 11 degrees south and longitudes 176 degrees and 180 degrees east. Formerly known as the Ellice Islands, they separated from the Gilbert Islands after a referendum in 1975, and achieved independence from Great Britain on October 1, 1978. The population of 11,636 (est 2005) live on Tuvalu's nine atolls, which have a total land area of 10 square miles, or 27 square kilometres. This ranks Tuvalu as the
fourth smallest country
in the world, in terms of land area.The country name roughly translates to "8 standing together". This refers to the eight traditional islands of Tuvalu. The nine islands, from north to south, are:
Nanumea
Niutao
Nanumaga
(formerly spelled Nanumanga) Nui Vaitupu
Nukufetau
Funafuti
Nukulaelae
Niulakita
The ninth island, tiny Niulakita, was inhabited only since the 1950's, and was not part of "ancient" Tuvalu. It is now inhabited by natives of Niutao. In 1986, Tuvaluans approved a new, locally written constitution. Funafuti, pronounced "foo-NAH-footi", is the capital of Tuvalu. Most administration offices are all located in Vaiaku Village on Fogafale (formerly spelled Fongafale) Islet, Funafuti atoll.
Ethnic Tuvaluans are Polynesian, and account for 94% of the population. However, the majority of the 600 natives on Nui are of Gilbertese (Micronesian) origin. Most Tuvaluans are members of the Christian Church of Tuvalu (Ekalesia Kelisiano o Tuvalu), autonomous since 1968 and derived from the Congregationalist foundation of the London Missionary Society. Life, especially on outer islands, revolves around religion.
Source:
http://www.tuvaluislands.com/about.htm
---
---
---
Sold also at our partner online stores world-wide.
For the European region, click the banner to buy at this German store.
(EURO 22.01 With VAT)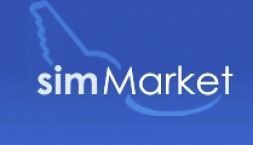 ---
For the Asia-Pacific region, click banner to access the Australian store.
(AUST $30.50)

---
For the North, Central and South American region, click banner for this USA store.
(US $26.50)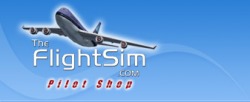 ---
---